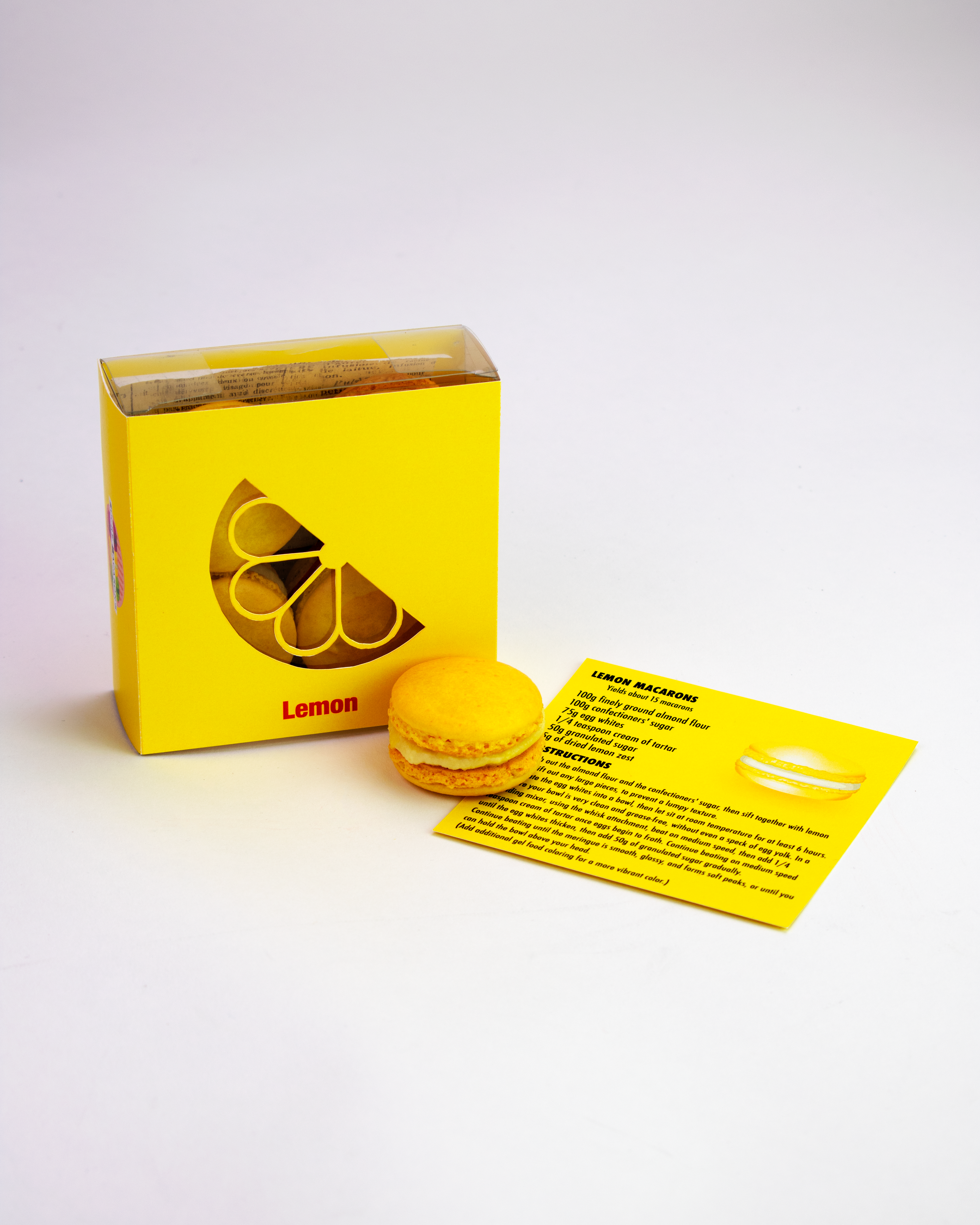 A package design that features traditional French Macaron's in a bright new style while showing the cookies through the visual analogy of the flavors.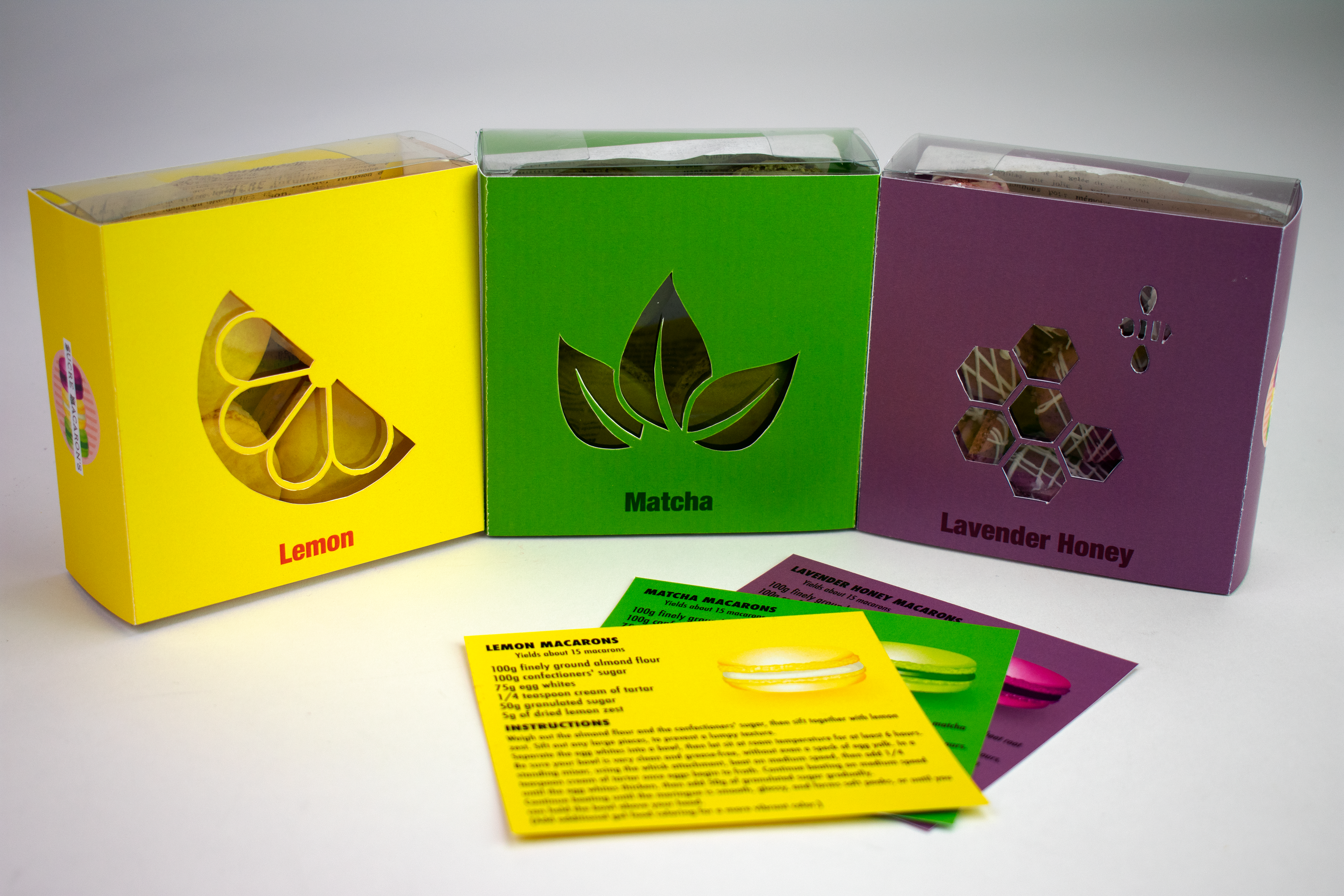 The cards are the actual recipe for each flavor and they are the color of the flavor of cookie that it makes. So, it's easier to find your favorite flavor recipe.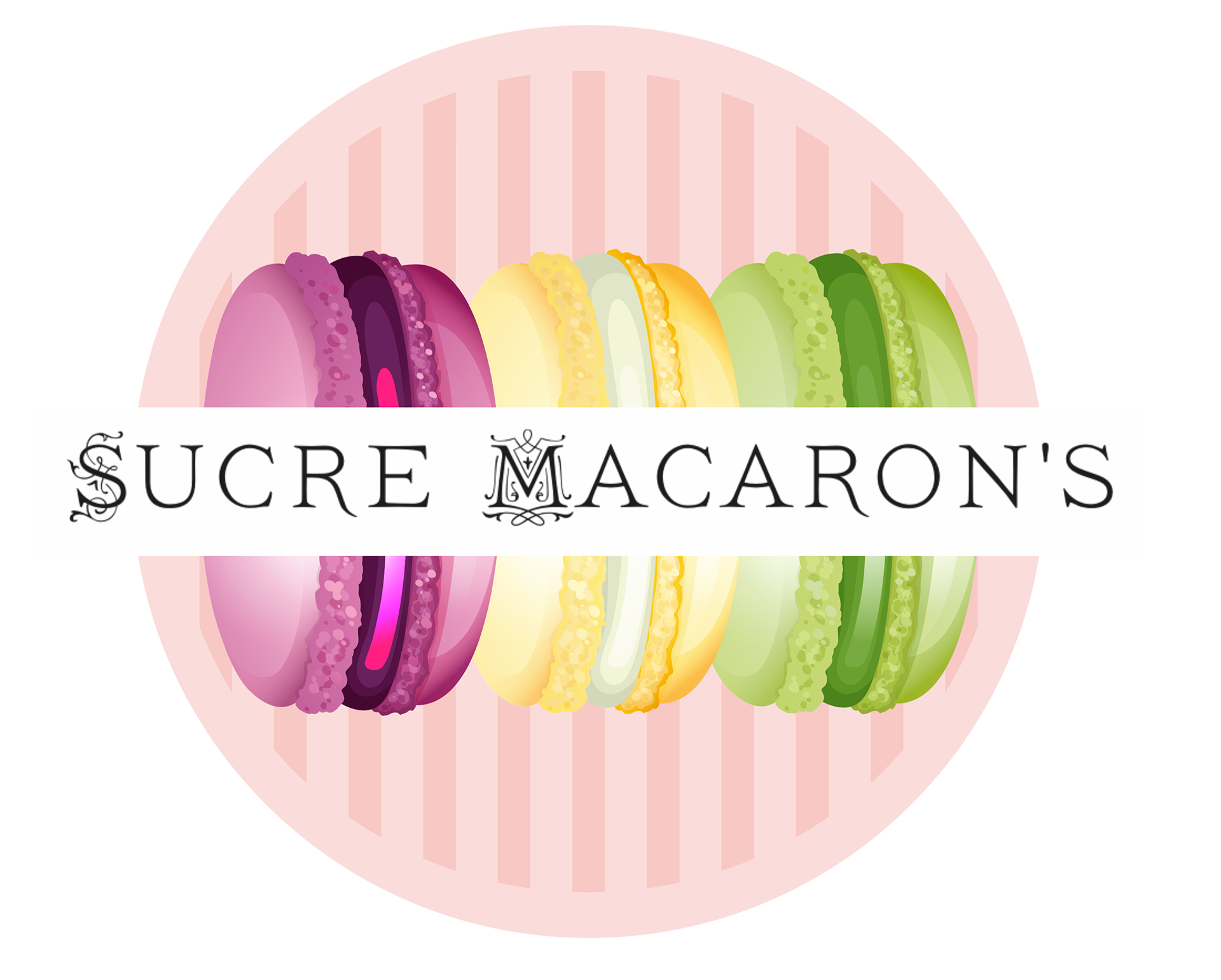 This is the logo for the the package, the logo can be customized for the each flavor that you represent in a set. These three colors represent the three flavors of the package design. 

The front and backs of the recipe cards showing the process to make each cookie and the possibility of making your own.